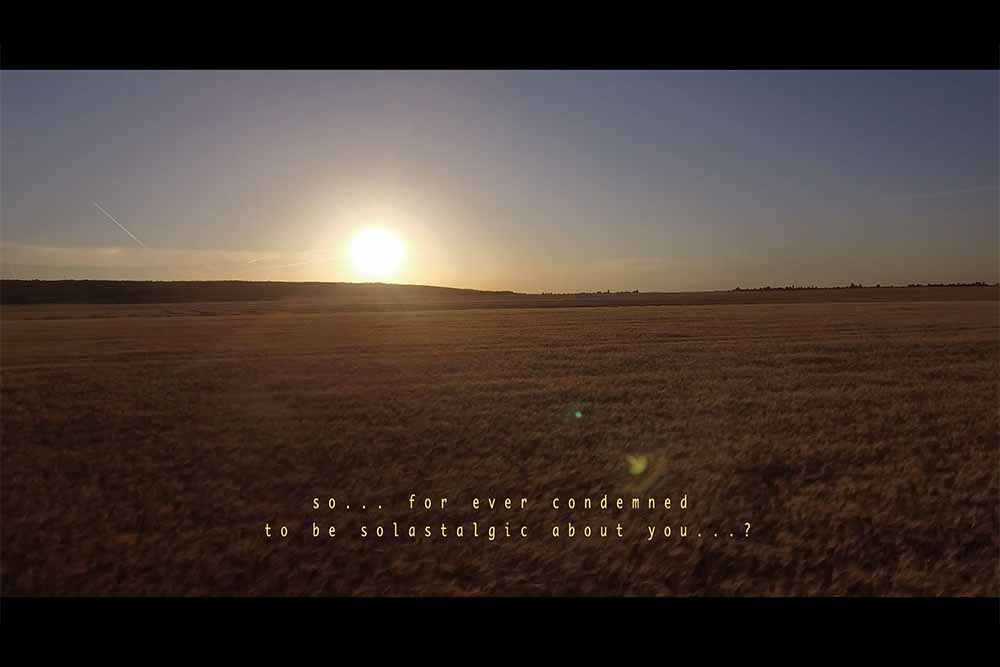 CAIN, The Trial of the Man with the Crooked Finger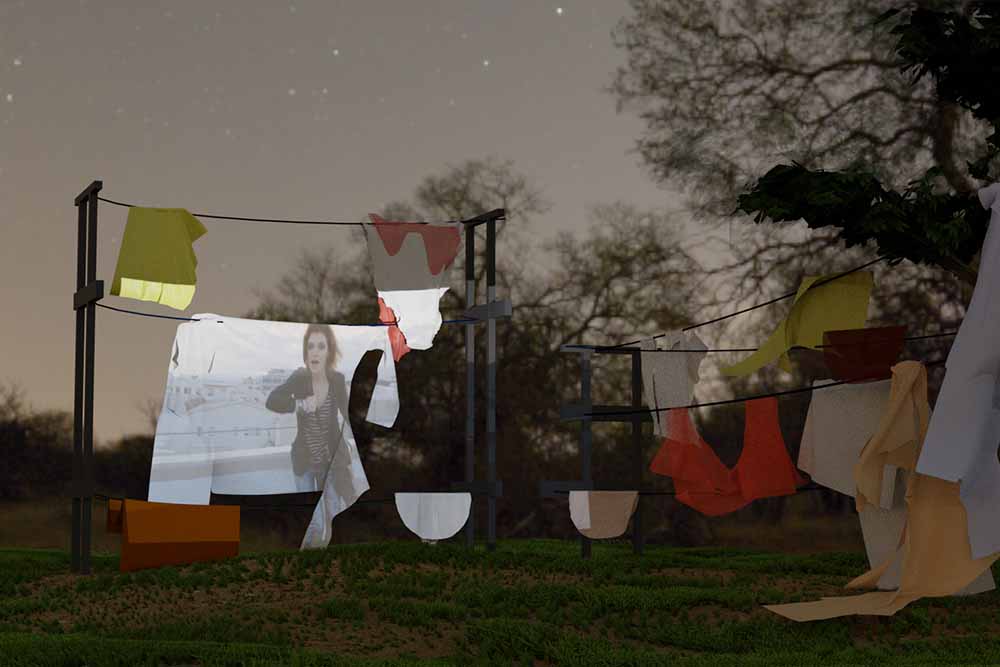 Oxytoc-In Theater
video-installation
ongoing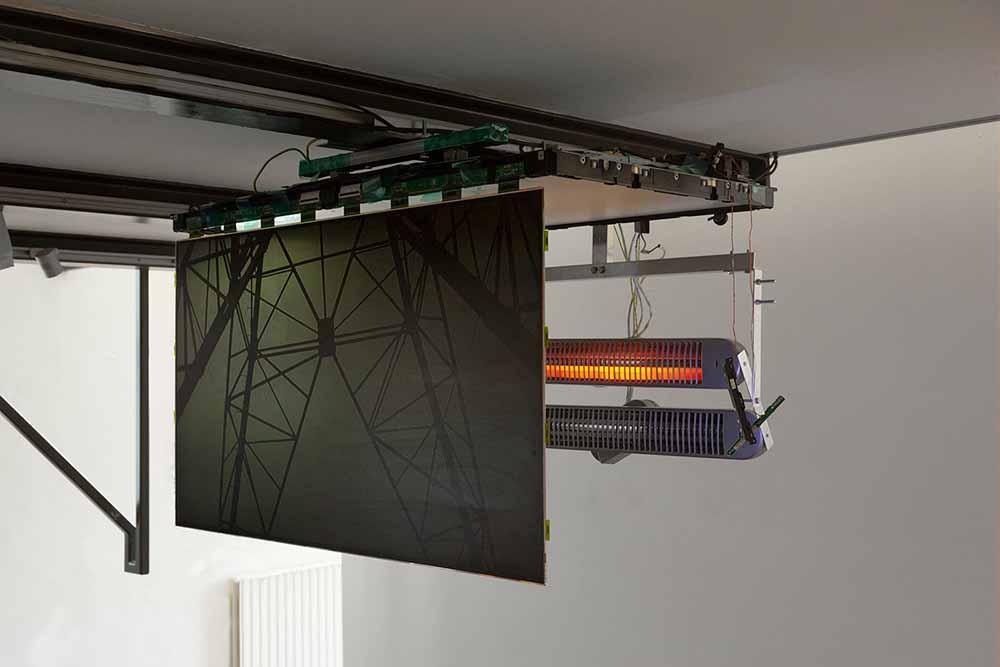 Firefly Larva and Its Paralyzed Leucochloridium Paradoxum-Eyed Ambersnail Prey
video-installation
2021-ongoing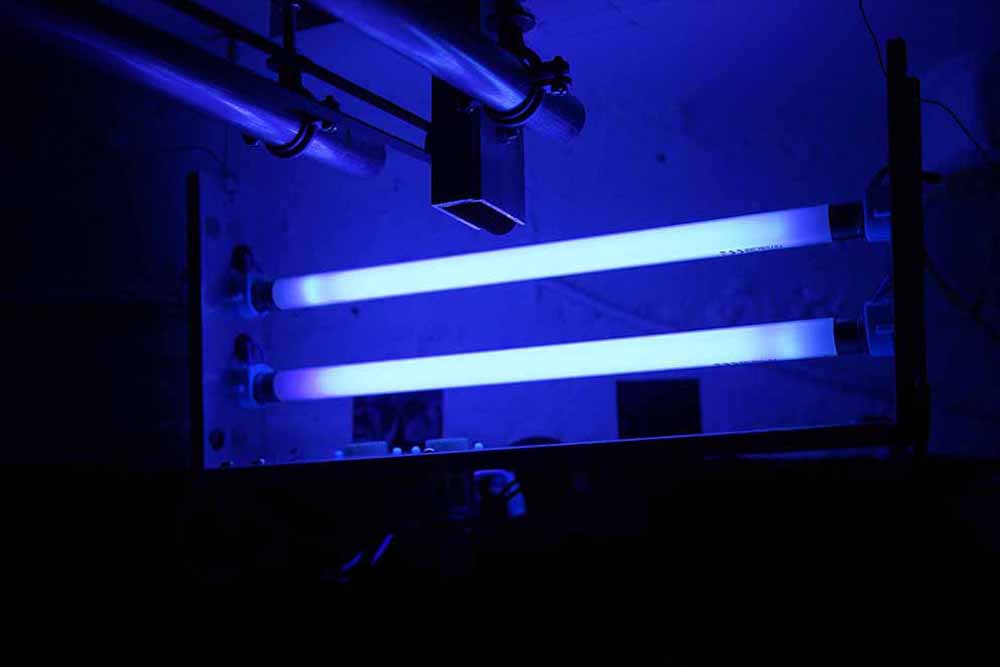 Live Earth Neutral / Dolly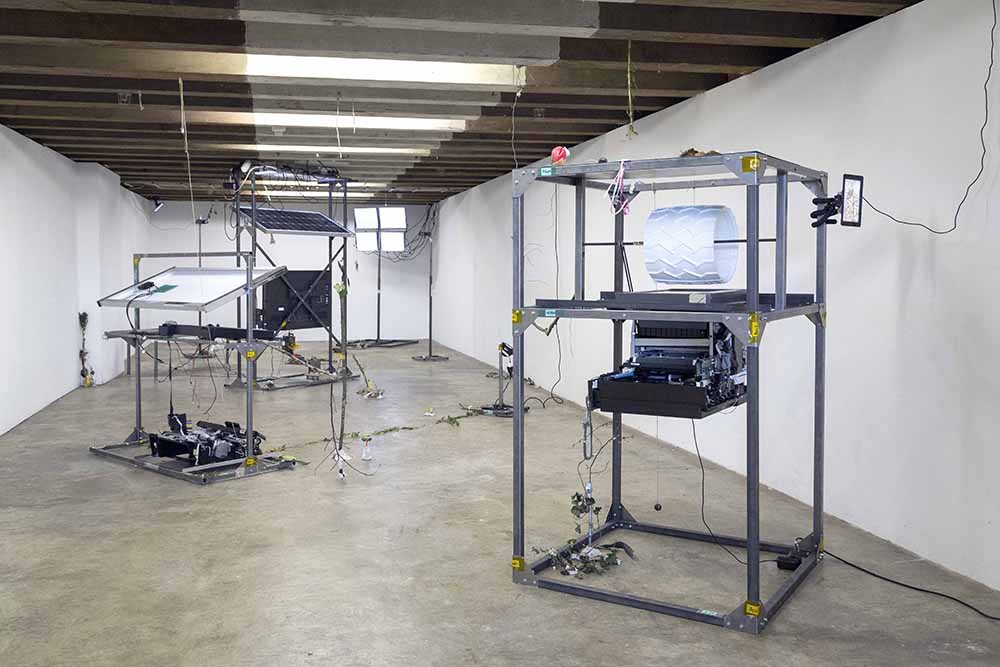 If you please -- draw me a coywolf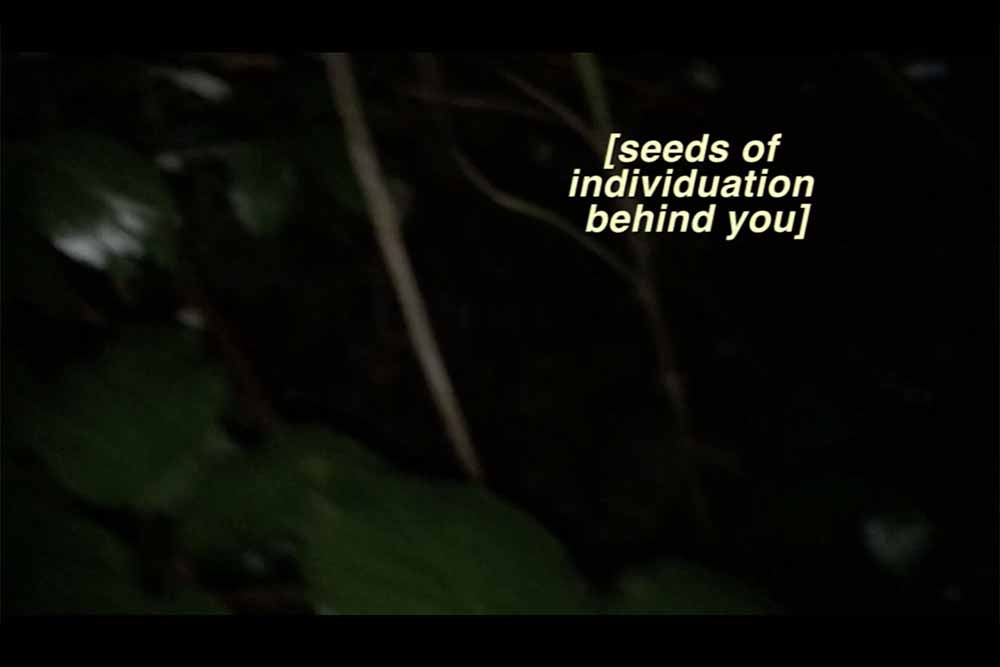 Optical Uncalibration - Coywolf Hunting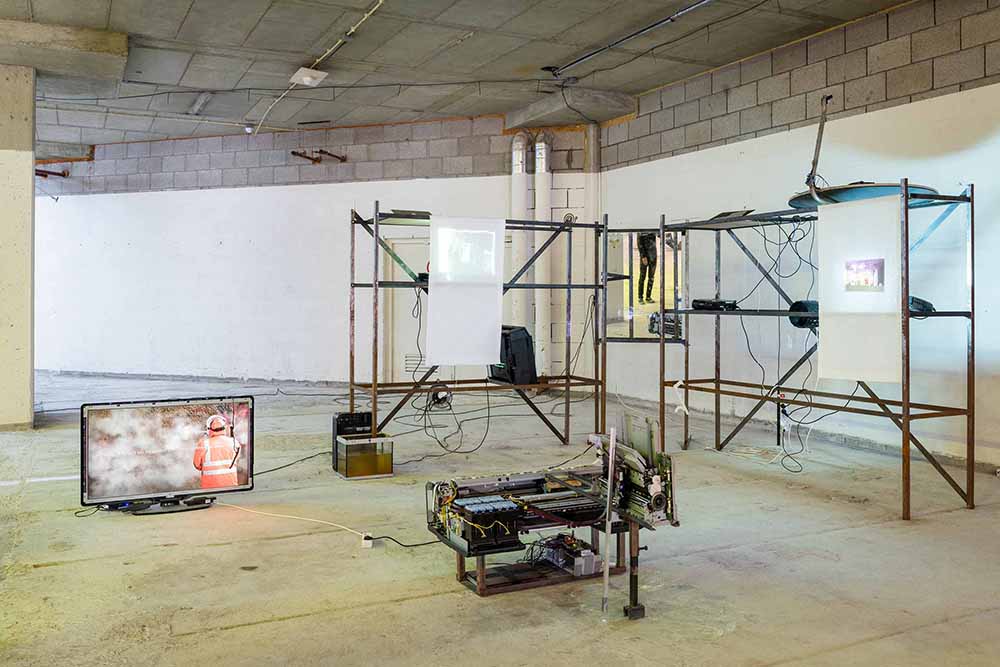 Unable to speak, this kid traces.
Shades of green / Ghostbuster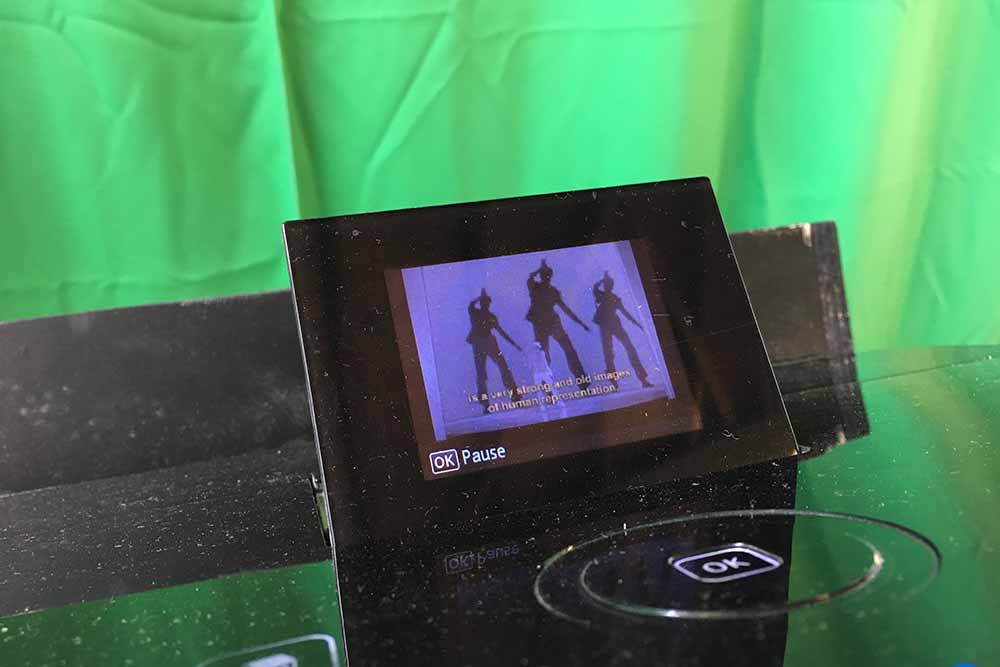 Did you know the human eye can see more shades of green than any other color? Or 20 stories on representation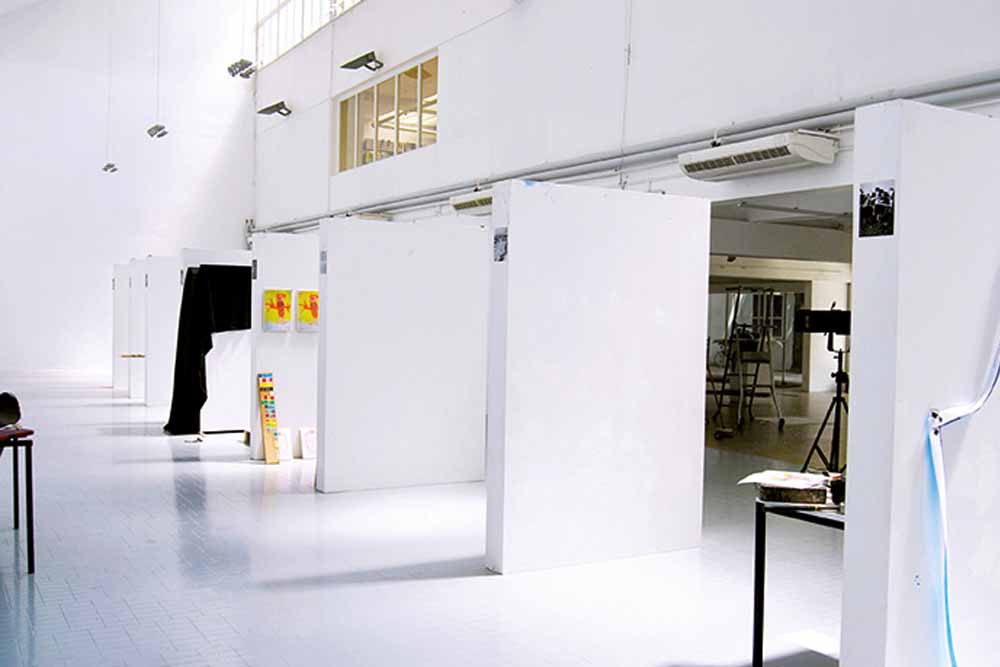 Hic et Nunc
SHOWS, WORKSHOPS

2022
Oxytoc-In Theater, with Audrey Quaranta, Industra, Brno, CZ

2021
Occulting Disk, with Tom Kemp and Susan Ploetz, PuntWG, Amsterdam, NL

2020
Stream of Trials, SIGN, Groningen, NL
Dark Matters , with Tom Kemp and Susan Ploetz, Corridor Project Space, Amsterdam, NL

2019
Casa#2 - Is Everything Okay?, group show, Casa#, Amsterdam, NL
Heterogeneous Dynamics: The Production of the Present, workshop, with Sun Chang and Léo Ravy (Lost Dad Publishing), ZineCamp, Rotterdam, NL
The And of the World, group show, D. A. F., Amsterdam, NL

2018
A Cold Open Show, group show, ISO, Amsterdam, NL
Architectures of Mobility, with Jeroen Kortekaas, Lesvos Plant Medicine Conference Center Library, Athens, GR
Αυτό το κάτι άλλο, with Sun Chang, Stoa 42, Athens, GR

2017
Interworkspace, workshop, ISBA, Besançon, FR
Look at this fucked up bird I just met, group show, Losdok, Amsterdam, NL

2016
Expérience Exigée, group show, Fort Griffon, Besançon, FR
Si tu me cherches, je ne suis pas là. À l'ombre d'une collection d'affiches, group show, Musée de la tapisserie, Curated by Jean Marc Ballée and Étienne Hervy, Beauvais, FR



EDUCATION

2017 - 2019 MFA - Dirty Art Department, Sandberg Instituut, Amsterdam, NL

2014 - 2016 (MFA) DNSEP - Communication, Institut Supérieur des Beaux-arts, Besançon, FR

Jan 2015 - Jun 2015 - Erasmus program, Royal Academy of Art, The Hague, NL

2013-2014 (BA) DNAP - Communication, Institut Supérieur des Beaux-arts, Besançon, FR



RESIDENCIES

2020
Stream of Trials, SIGN, Groningen, NL

2018
The Wandering School, Athens, GR



PUBLICATION

2020
in - Jegens & Tevens - Stream of trial (and error) @ SIGN, by Dinnis van Dijken https://jegensentevens.nl/2020/09/steam-of-trial-and-error-sign/

2019
in - The Place of Birth, Sandberg PS, Amsterdam

2016
in - Expérience Exigée, Besançon, FR

Ma recherche explore les mécanismes à l'œuvre dans la production des signes, au sein de notre régime 'sémio-capitaliste'. Elle s'engage dans d'autres rapports avec nos objets techniques de (re)production d'image, capable d'abandonner les effets d'homogénéisation de l'imagination, que ces derniers visent.
Régie autour des desseins de profits des piliers de notre économie mondiale, notre structure de production et d'échange des signes voit ses ressources politique et sociale mises gravement en péril.
Ainsi, en observant les conséquences des attaques envers les opérations imageantes de l'homme (terrorisme, meurtres de masse,…), mon travail analyse les liens entre communication et subjectivité, afin de comprendre comment le sujet contemporain se construit à travers le langage, les nouveaux flux d'images et leurs supports machiniques. Ma pratique se dessine vers des horizons de sortie de la production industrielle de la subjectivité et des voies d'existences au-delà du sujet occidental.
My research explores the mechanisms at work in the production of signs, within our 'semio-capitalist' regime. It engages in other relationships with our technical objects of image (re)production, able to abandon the effects of homogenization of the imagination, that they aim.
Governed by the profit wishes of the pillars of our world economy, our structure of production and exchange of signs sees its political and social resources seriously jeopardized.
Thus, by observing the consequences of attacks on the human imaginative operations (terrorism, mass murders,...), my work analyzes the links between communication and subjectivity, in order to understand how the contemporary subject is constructed through language, new image flows and their machinic supports. My practice is looking for horizons outside of the industrial production of the subjectivity and ways of existence beyond the western subject.
under construction